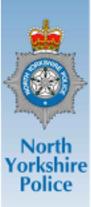 Neighbourhood Watch
A way of developing close links within the community and with the Police, Local Authority and other organisations. The main aim is to help reduce crime and the fear of crime by:
Greater vigilance
Better crime prevention
Encouraging a better community spirit
An overall improvement of the area in which you live
Download Safer Neighbourhoods newsletter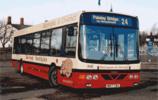 Post Office:
Confectionery, toys, stationery, greeting cards, etc.
Hampsthwaite Post Office can renew Car Tax in addition to hosting a Cash Point and other services for Halifax, Nationwide, Yorkshire Bank, Cahoot, Smile, Barclays, Co-op, Lloyds, Alliance and Leicester, Bank of Ireland
(Tel: 01423 770332)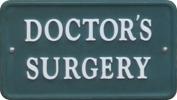 Doctors' surgeries:
High Street
Drs. T. Thornton, Jane Anderson and Partners
(Tel: 01423 770802 surgery and 564168 or 557232 anytime)
Spring Gables, Birstwith
Nidderdale Group Practice
(Tel: 01423 770202)
Services are listed in good faith. Email: services@hampsthwaite.org.uk to suggest amendments or additions.