About this website:
The Hampsthwaite Village Society has for some time been hoping to publish the second in its series of books about the village. The first book was published in 1999 and comprised a collection of reminiscences by long-standing residents of the village. The second book will deal with the village buildings and their histories. This website hopes to support and extend the work on that second volume by creating an archive of all the village buildings and collecting together every available scrap of interesting information about them. The website will not simply deal with matters of construction and design but also with the social and human events associated with them. How many residents are aware, for example . . .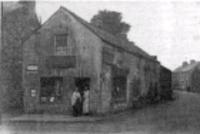 that the present post office was preceded by an earlier building which stood at the entrance to Hollins Lane and was demolished to widen the road?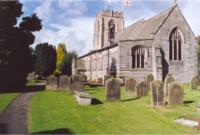 that Joshua Tetley the founder of the Leeds brewery once lived here and is buried in the Churchyard?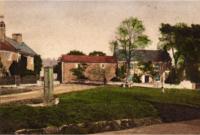 where the residents obtained water supplies before the introduction of a piped water supply to the village?
An attempt will be made to include all buildings - even those of modern construction since these will be just as interesting in the next century as buildings of the last century and earlier are now. Old photographs and other records will be incorporated as will the recollections of the villagers themselves. Browsers of the website will be encouraged to submit their own contributions, to correct errors and to provide their own commentary on the content of the site. In this way a comprehensive history of the built environment will hopefully develop for the interest of the present and future generations.
The site will, obviously, take time to develop but your involvement will hasten progress!
To see its beginnings click now on view a map of the village and click on a property to see the text of any history already prepared (buildings with a text already prepared are listed at the side of the map)
Any comments on the scheme or individual entries should be emailed to buildings@hampsthwaite.org.uk
.