At Your Service
Hampsthwaite Private Hire - taxi service, Mercedes executive hire and people carrier
Tel: 01423 771512
07793 131339

Brookroyd Garage
High Street, Hampsthwaite
Tel: 01423 770247

Cadbury's
Feast treats for children

Corbe's Corner Shop
Newsagents, grocers, confectionery, wines & spirits, video rental
Tel: 01423 770589

George Pinkney Engineering
Car servicing and competition engine building
Tel: 01423 771446

Hampsthwaite CE Primary School
Thank you for access to the school field
Tel: 01423 771336

Hampsthwaite Cricket Club
Thank you for access to the cricket field and pavilion
Tel: 01904 628285

Hampsthwaite Memorial Hall
Available for wedding receptions and private parties
Tel: 01423 770399

Hampsthwaite Post Office
Confectionery, toys, stationery, greeting cards, etc.
Tel: 01423 770332

Harrogate Spa Spring Water
Sponsors of the cross country run

Harrogate Timber Co.
Ripon Way, Harrogate
Tel: 01423 500878

Hutchinson's Butchers
Main Street, Ripley
Tel: 01423 770110

Image Design
Contemporary and original picture frames of distinction
Tel: 01423 873552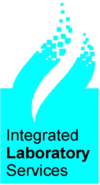 Integrated Laboratory Services Ltd.
Bespoke fume cupboard systems for industry and education
Tel: 01423 712173

In Stainless Ltd
Unit 5, Hookstone Centre, Harrogate
Tel: 01423 885885

J.P.Dent
Fast, friendly and efficient plumbing service from one of Harrogate's most established family firms
Tel: 01423 506633

Lonsdale House
Family run restaurant and guest house
Tel: 01423 771311

Minster Jaguar
Minster Harrogate, St James' Retail Park, Grimbald Crag Road, Harrogate
Tel: 01423 799300

Northern Energy
Energy House, Hampsthwaite Head, Hampsthwaite
Tel: 01423 770666

North Riding Finance
Finance your next car with NRF - one of the largest motor vehicle finance companies in the UK
Tel: 01423 81081

Pigment Productions
Designers, manufacturers and distributors of greetings cards
Tel: 01423 520098

Red Line Racing
20 years of experience in the sales of high performance and specialist sports cars.
Tel: 0113 284 3300

Simon Graeme
Feast sponsor
Tel: 01423 770779

Sirius Dog Grooming
Clint Rise, Clint Bank, Harrogate
Tel: 01423 771155

The Whole Caboodle Group
Feast brochure designers - if your company could do with a bit of the Midas touch, visit our website
Tel: 0113 203 6030
Email: info@wholecaboodle.co.uk

Thompson's Auctioneers
Auctioneers and valuers
Tel: 01423 709086

Waitrose Harrogate
92 Station Parade, Harrogate
Tel: 01423 501333

W. Bowers (Services to the Bereaved)
Independent Funeral Directors
Tel: 01423 770258

Wolseley UK
The UK's leading plumbing & building merchant, serving professionals in the construction industry through the trading companies : Plumb Center, Build Center, Parts Center, Pipe Center, Drain Center, Hire Center, Build Center Timber and Broughton Crangrove.
Tel: 01423 01423 889986

Yorkshire Tea
Taylors of Harrogate, Pagoda House, Prospect Road, Harrogate
Tel: 01423 814000